Regular readers of traderscooter.com already know my feelings about doing proper keyword research. In my opinion, it's absolutely necessary for long-term website growth, and thankfully, there are lots of great tools out there to help with it. This article is going to compare two of my absolute favorites: ahrefs vs SEMrush.
I've already written a full report which answers the question of whether or not SEMrush is worth it. I'd recommend reading that first before digging too deep into this one, as it's a fairly good primer as to why I prefer that over ahrefs.
That's not to say that ahrefs isn't bad. It's a fully capable keyword research and competitive analysis tool, but as you already know, I am a really big fan of SEMrush. Especially when it comes to comparing it against ahrefs.
ahrefs vs SEMrush: a brief summary (and why I actually prefer SEMrush)
Back when I started doing keyword research in 2019 (I'm a late bloomer, I know), I started with a free trial of SEMrush and ahrefs. Both seemed somewhat complicated and slightly difficult to use right from the beginning, but it didn't take long for me to figure out the strength (and weaknesses) of both. Luckily for you, I'm a sucker when it comes to building comparison tables of my favorite products! Here's a brief summary of what I found:
| | ahrefs | SEMrush |
| --- | --- | --- |
| Powerful keyword analysis tools (showing data for metrics such as search volume, competition, value, etc) | | |
| Competitive analysis tools to help you analyze what is working best for your competition | | |
| Keyword suggestion tools which will help you identify keywords for your topic that you probably hadn't thought of | | |
| Backlink analysis - for your websites AND your competitors | | |
| Backlink discovery tools (to help you find opportunities to get more backlinks) | | |
| Social media integration (to help you see which of your social media channels perform the best) | | |
| Number of keywords you can track in the basic plan | 500 | 500 |
| Number of projects you can have in the basic plan | 5 | 3 |
| | | |
As you can see, neither of these two products are significantly better or worse than the other. The one you ultimately choose will all come down to your overall needs and the types of analysis tools that are most important to you. For more information, I recommend checking out the full list of features for both products:
Please note: some of the links in this article may be affiliate links. This means that I will get paid a commission if you buy something or take an action after clicking one of them.
SEMrush is better for me for the following reasons:
Pros and cons of using ahrefs as your primary keyword research tool
When it comes to comparing SEMrush and ahrefs, I feel like I've got a lot to say about the things that I don't like about ahrefs. I don't mean to sound overly negative, especially because it's a very capable keyword research tool and I'd be happy to use it if SEMrush didn't exist. That being said, it has it's good points and bad points:
Pros
ahrefs is fairly accurate. It's just as accurate as SEMrush, which is extremely important considering the high cost of a monthly subscription.
I find ahrefs keyword difficulty score system to be easier to understand than the way SEMush does it. Basically, they each give every keyword a score from 1 to 100, with 1 being the easiest and 100 being the most difficult. In my opinion, ahrefs does it better with clearer graphics . This makes scanning the difficulty of a large set of keywords easier.
ahrefs offers a click-through rate score for each keyword, which is extremely beneficial for seeing the percentage of times that a user clicks on an article using that particular keyword in the search results.
The domain ratings are a nice feature. It essentially gives each of my websites an overall score (based on content, backlinks, etc) compared other websites in the same category.
Cons
Compared to SEMrush, it's not as easy to find back linking opportunities. They don't have a specific tool for this, although they do have ways for you to see all of your (and your competitor's) backlinks. However, it's then up to you to determine how to use that data. In contrast, SEMrush will explicitly give you a list of articles that would benefit from back links, as well as places from which you can try to get them. All of this data is generated based on what your competitors are doing.
ahrefs' database of keywords seems to be slightly smaller than SEMrush's. Sometimes I don't get any results for a keyword that I search for on ahrefs, but I'll get lots of results by switching over to SEMrush and doing the same search.
ahrefs does not have a mobile app. This is kind of a big deal for me, since I'm always on the go checking my keyword rankings or doing research. These kinds of tasks are much easier with a dedicated app, which is another reason why I find myself gravitating towards SEMrush.
Pros and cons of SEM rush (in regards to comparing it to ahrefs)
Since I've already listed out a full pros and cons list of SEMrush in my" is SEMrush worth it" article, I'm going to take a slightly different spin here. Again, I recommend reading that one first, and then coming back over here to see how the pros and cons stack up when comparing it directly to ahrefs.
Pros
SEMrush offers a multitude of extra analysis and productivity tools that ahrefs doesn't. For example, with SEMrush, you can schedule social media posts, review and analyze data of those posts, check your overall health score, and much more.
Back linking tools! Again, this is something that I've already mentioned several times, but it's extremely important because proper back linking is key to the success of any website.
SEMrush gives you an unlimited number of keyword watchlists with up to 1000 keywords each. In comparison, ahrefs only gives you 5 with 500 keywords.
Cons
You only get 3 projects with the SEMrush basic plan compared to the 5 you get with ahrefs. FYI, each project represents one of your existing websites. In other words, your projects are where you go to see and manage keyword data for each of your connected websites.
You know those tools that I just mentioned above in the "Pros" section? Well, some of those require integrating with your Google Search Console and Analytics account. Maybe I'm just old school (and somewhat paranoid), but I try to avoid connecting any third-party tool to something as important as my Google accounts. It's not that I don't trust SEMrush, but it's just that I'm not comfortable letting a third-party company have so much access to my data. On the flip side, they already know what keywords my websites rank for anyway (and who my direct competitors are), so perhaps I'm being overly sensitive…
Why would you choose ahrefs over SEMrush?
This is a perfectly valid question, and the answer to it ultimately comes down to your specific needs. As I've already mentioned, I'd be very happy to be using ahrefs if SEMrush didn't exist. It's an extremely capable keyword research and competitive analysis tool. It has more than enough intelligence to help me grow my portfolio of websites, and I've got nothing bad to say about it.
However, here are a few more things about a that bug me about ahrefs:
Keyword rankings are continuously fluctuating. This is especially troubling when the data changes right when I'm in the middle of writing an article. For example, there have been a multitude of times where I chose to write an article around the keyword which ahrefs said had a difficulty score of "2" and a search volume of "1100". Once completing the article and then going back to ahrefs to add it to my tracking list, I saw that the difficulty score had risen to "12" and the search volume fell to "900". That's troubling, because if I'm writing an article for a website that has low domain authority, it's pretty much pointless to write for a keyword I'm targeting has a difficulty level of "12". I'll never rank on page 1 of Google for anything like that.
Even at the most basic $99 a month plan, ahrefs only gives you 500 keywords (total) that you can track. I don't know about you, but as a content producer for 8 websites, I need a lot of data. 500 keywords isn't anywhere near enough.
Why would you choose SEM rush over ahrefs?
If all you have is a single website and you just need to do research for a handful of keywords every month, ahrefs would probably be good enough for you. However, I need volume, and that's why I utilize SEMrush's generous keyword tracking allotment. I always feel like I have to be careful when searching for keywords in ahrefs, because I'm worried about hitting my 500-keyword limit. With SEMrush, I don't have to worry about that and I can be explorative in my searches. This results in finding better keywords.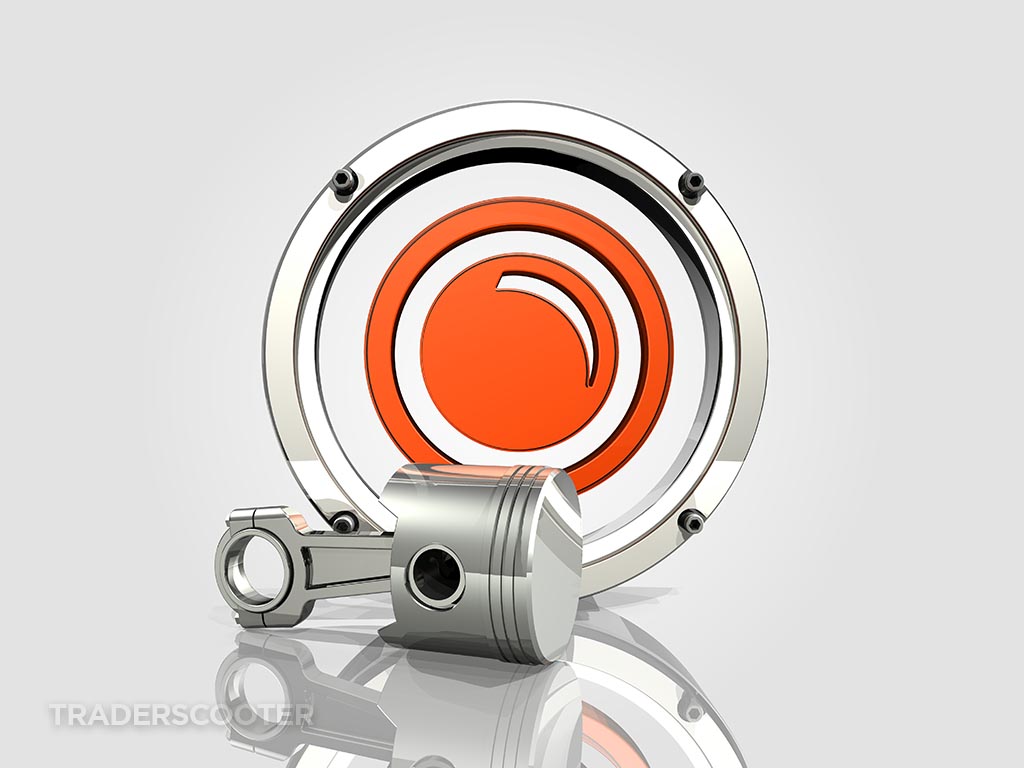 Other reasons why I like SEMrush more than ahrefs (that I haven't already mentioned):
Keyword tracking lists are updated daily compared to the once-weekly updates in ahrefs. If you want daily updates in ahrefs, you have to upgrade to the $199 a month plan. Ouch!
Having the ability to see the overall quality score of any given backlink to your site is huge. Content producers love to talk about how many backlinks they have, but the truth is that 90% of those links are usually worthless junk. SEMrush will give each of your backlinks a quality score from 1 to 100 – along with excellent advice on what to do with them.
My dirty little secret: I'm actually using both ahrefs and SEMrush at the moment (they work very well together)
I realize that I am in a slightly different position than most content creators. Having a portfolio of 8 websites is not the norm, and I know that. There are definitely pros and cons to having more than one website (which I may write an entire article about soon), but the fact of the matter is that I like the diversity and opportunities that it provides.
The negatives of course, include having to do all the keyword research for all of them (as well as managing that data). By using both SEMrush and ahrefs, I feel like I have a competitive advantage. How? Well, it's simple:
Having access to both ahrefs and SEMrush keyword data is a very reassuring feeling. What I mean by this is that I don't have to doubt the validity of what either of these keyword research tools is telling me. I can easily cross-reference the same keyword on both platforms to ensure that the data is legitimate. And most of the time, it is. They both provide roughly the same data.
I find the keyword difficulty score in ahrefs to be slightly more accurate than what SEMrush provides. However, I find the search volume in SEMrush to be more accurate than ahrefs. As you can imagine, there is a huge benefit to using both platforms.
Is ahrefs more accurate than SEM rush?
It's just a hunch, but I suspect that accuracy is one of the most important things that people want to know about in the ahrefs vs SEMrush debate. That was my main concern in the beginning as well, but I've got good news to share: they are both quite accurate. I know this because I'm seeing massive growth over my entire portfolio of websites.
Here's a specific breakdown of how accurate each are in a variety of metrics. Please keep in mind that this is my own (non-scientific) data.
Keyword search volume: SEMrush is more accurate
Keyword difficulty score: ahrefs is more accurate
Backlink analysis: ahrefs is more accurate (they way they present historical information is better IMHO)
Competitive analysis: SEMrush is more accurate (it's been easier for me to find competitors I didn't know about using SEMrush)