Sometimes I wish I could go back in time to 2005 when I first started doing business online. Back then, we didn't have all of the amazing Internet-based productivity tools that we have today. It was a lot more difficult to get an online business off the ground back in those days! Anyway, one of these days I'm gonna figure out how to time travel, and when I do, the first thing I'm going to do is shove this sync.com review in my 2005 face. I can't wait to see my expression once I realize just how good we've got it here in the 2020s.
For those that don't know, Sync is an online storage and collaboration tool which is very similar to Dropbox. They consider themselves to be a fairly robust back up and archiving tool as well, which is primarily how I use it to help me run my own business. Basically, all you need to know is that it's a tool that I personally can't live without. Read on, and I'll tell you all the reasons why…
A super high-level overview of Sync.com (and why you need it)
First of all, referring to Sync as "sync.com" feels a little strange to me. However, that's how I hear most people refer to it. I'm not exactly sure why this is, but I'll bet it has something to do with the fact that it's a somewhat generic name that is used by other companies for their own (unrelated) products.
That's not to say that sync.com isn't a relevant name for this. The Sync website is a core part of this service, and I use it at least once weekly.
Please note: some of the links in this article may be affiliate links. This means that I will get paid a commission if you buy something or take an action after clicking one of them.
However, the benefit of sync is the deep integration into the operating system to the devices that I use. For example, my main computer (the device which I spend 90% of my time on) is a MacBook Pro. The Sync app integrates directly with the Mac operating system, and I can access it just as I would any other folder.
I can drag and drop files to it and share specific files with other people. The best part is that Sync will automatically back up everything I have in that folder to the cloud.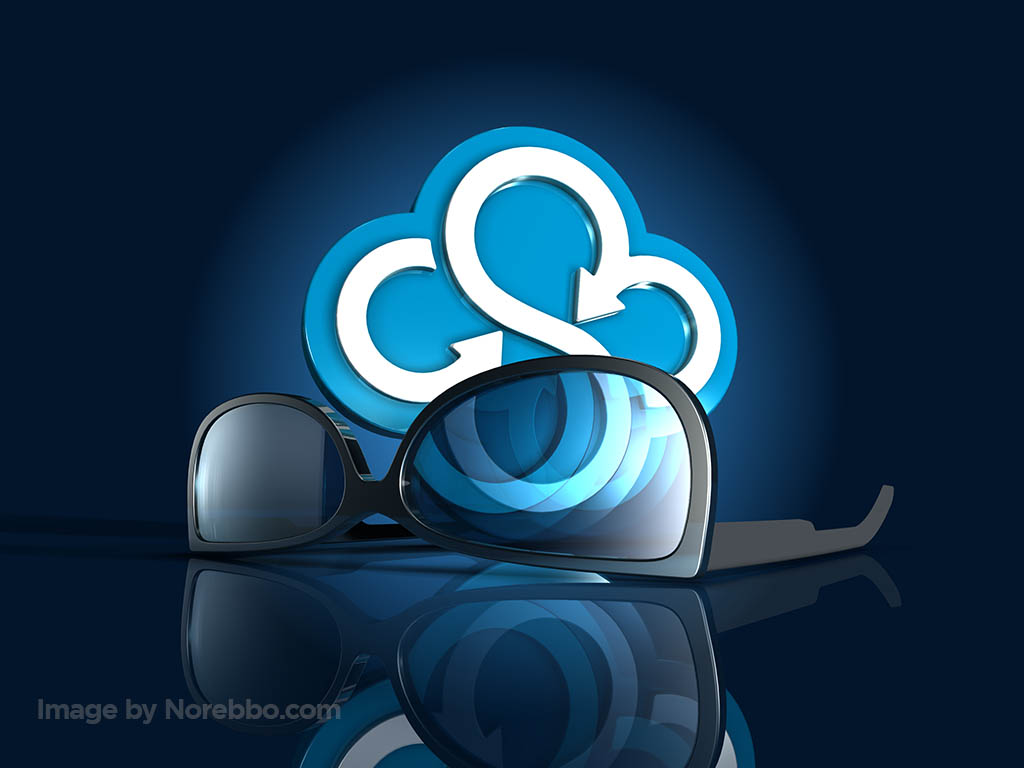 Some people use Sync as their primary way to share files and folders with others. My primary use is for file protection and automatic backups. I'll get more into the ways that I use sync.com in a little bit, but the main point here is that it's an incredibly versatile tool for helping you to stay organized.
How does sync compare to Dropbox?
Good question. The short answer is that it's basically the same as dropbox but far more secure. The main advantage of using sync.com over dropbox.com is privacy and security. There are advantages and disadvantages to each, which I will get into shortly, but the main difference is that Sync goes far above and beyond dropbox when it comes to privacy and security. For most, that's the most important thing.
Long story short, thanks to the level of encryption being used, nobody at Sync has access to your files. Even if they wanted to, they can't see the files in your Sync folder. In comparison, Dropbox is far less secure. They make no claims of "total" privacy, and as a matter fact, they even state in their privacy policy that they can access your files for any reason. Yikes.
| | Dropbox | Sync |
| --- | --- | --- |
| Automatic backups (runs in the background so you don't have to do anything) | | |
| Password protected file sharing | | |
| Maximum file history and retention | 180 Days | 365 Days |
| Enterprise-level encryption of all data | | |
| Free plans | | |
| Team plans | | |
| Free Storage | 2GB | 5GB |
| | | |
Comparing the two businesses, Dropbox was founded in 2007 while Sync was founded in 2011. That may not be totally relevant for this sync.com review, but it's important to note that Dropbox has been in this game longer than Sync has.
In terms of overall usage, there are currently 750,000 daily users of Sync compared to 14.3 million for Dropbox. Both have users in over 180 counties.
How is Sync better than dropbox?
In addition to the privacy and security benefits I already discussed, there are a handful of other things which makes Sync better than Dropbox:
It's cheaper
You get more storage (even with the free / basic plan)
You get selective sync in the basic plan, while you have to pay extra if you want the same feature with Dropbox
Sync offers offline access for it's most basic plans as well
This list goes on and on, and I recommend that you read the entire features and benefits list for each platform:
How is Sync worse than Dropbox?
For the record, I am a daily user of both Dropbox and Sync. I use Sync mostly for business stuff due to its extra levels of security, and Dropbox more for personal files. That being said, Sync integrates very well into my day to day business activities. However…
The biggest drawback I've noticed is that data transfer speeds to and from sync.com are slightly slower than what I experience going back and forth between Dropbox. My assumption is that this is because of the extra layers of encryption and security that Sync uses, and I'm personally willing to deal with the slight performance hit in order for that extra level of security.
Note that the differences in performance isn't that big of a deal for me. For example, the average time that it takes to upload a 20MB file directly to Dropbox is about 60 seconds on my home Internet connection. That same file takes anywhere from 75 to 80 seconds going to Sync.
This isn't such a big deal with smaller file sizes such as this, but it may be a problem if you're transferring large videos on a regular basis. It could also be a problem if you're using it for business and you're constantly running against the clock to meet tight deadlines.
Pros and cons of Sync
As I already said, I am a happy user of both Sync and Dropbox. However, it wouldn't be a proper sync.com review without running through all of the pros and cons, so here we go:
Pros
Security security security! Honestly, Sync is the cloud storage and back up solution you need if security is your primary concern. I'm at the point now where I don't trust Dropbox for my sensitive business files, so it's nice to know that Sync has got my back by placing an aggressive level of encryption on every file that I move in and out of their service.
It's extremely easy to use. If you're familiar with Dropbox and how that works, you'll have no problem switching over to Sync. Everything works essentially the same, and there will be no surprises.
Sync is a better value than Dropbox (in my opinion). Although Sync and Dropbox both offer the same services, Sync gives you more for a lower price. At the time of this writing, and they're even more generous with their free plan coming in with a whopping 5 GB for free versus 2 GB for dropbox.
It's extremely stable with an impressive amount of uptime. I've been a sync.com user for just over three years now, and I've never once experienced a dropped connection or an unresponsive server. I can't say the same about Dropbox, which drops out on me (no pun intended) at least once a month.
Sync is well supported across many different operating systems. No matter whether you're a Windows or Mac user, iOS or Android, there's a very well-functioning Sync app for your needs. Do be sure to check out the Sync website to see for yourself.
Cons
The biggest issue that I've come across so far is that it's not as convenient to send files to others using Sync compared to Dropbox. This is because Sync isn't as widely known as Dropbox, and your recipient is less likely to have Sync installed on their system.
How I personally use Sync to help me run my business and stay as organized as possible
I'll be honest with you. I probably wouldn't be using sync.com today if it wasn't for an invite that I received from my sister a little over three years ago.
Her primary reason for choosing Sync over Dropbox was security. I had actually never even heard of Sync before she sent me that invite to her shared folder on sync.com, and I couldn't help her to roll my eyes at first wishing she would just use Dropbox instead. Begrudgingly, I created an account, downloaded the file, and it all snowballed from there.
It didn't take long for me to realize how much of an emphasis Sync puts on privacy and security. I have been using Dropbox up to that point for everything – both business and personal.
Once I realized how vulnerable I was by putting everything out on Dropbox, I decided to make the switch to Sync as a place to archive my most sensitive business files. Things like invoices, tax returns, and project information that hadn't been revealed to the public yet.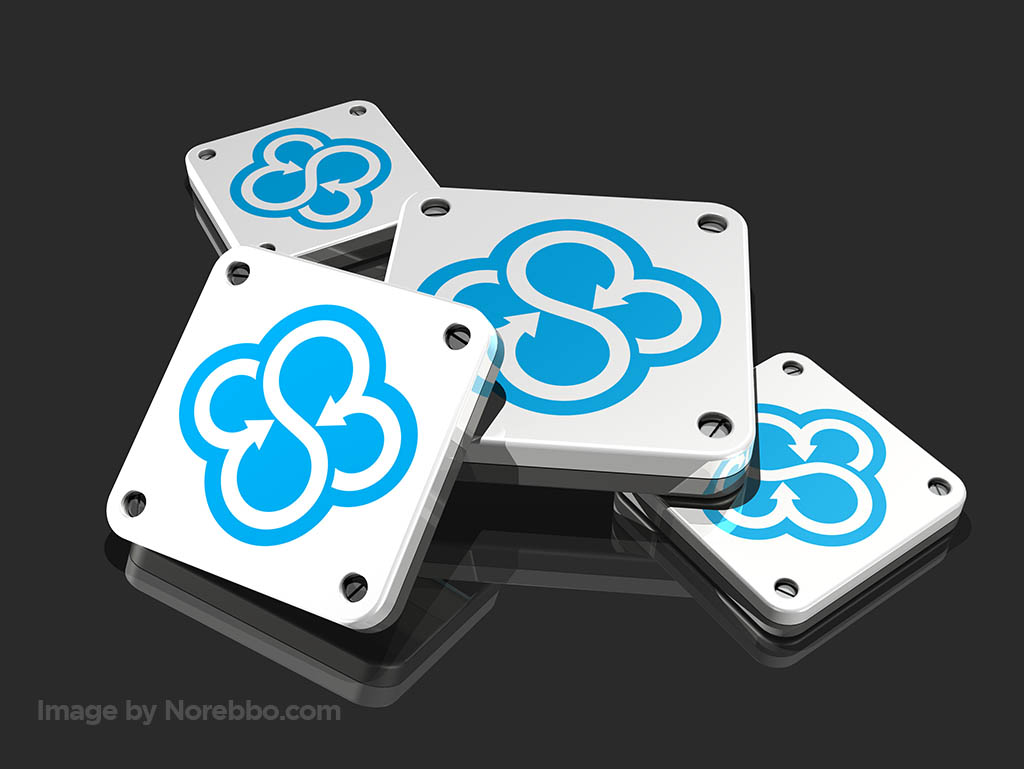 I am still using Dropbox for non-sensitive personal files though, and the combination is working well for me at the moment. I have both apps installed on all my devices, and they work very well together. Most importantly, there are no conflicts and it's very easy to send files between both Sync and Dropbox.
FAQ
Back when I first started using Sync in 2016, I was more than just a little hesitant. After all, it was a company that I never heard of before and it was hard for me to trust them with my most private data. Looking back on it, it was a good decision to integrate this app into my daily workflow. It's been extremely secure (as promised), reliable, and I've had no issues with it. In other words, I am excited to tout its benefits.
Is there a free trial of Sync?
Yes, there is! As a matter fact, it's more than just a free trial. Just like Dropbox, there is a free plan available which will give you tons of storage space and all of the great syncing benefits at no cost. However, unlike Dropbox, sync.com gives you more storage space for the free plan.
Can Sync really be trusted?
Absolutely! Sync.com was founded in 2011, and since then they've proven themselves to be the most private and secure online storage and back up solution on the market. Data breaches are nonexistent with Sync, which makes me comfortable enough to trust them with my most sensitive business documents. In comparison, Dropbox is fine for things like family photos and videos, but not for things like tax returns and invoices.
Is Sync a US company?
No, but they are based in Toronto Canada. For the record, there's been a growing trend for the US government to distrust online companies based outside of the United States, but I personally have no problem with trusting my private business data to our friendly neighbors to the north.
For anyone based outside of Canada, only you can decide whether or not you're comfortable storing your data on servers in another country. Honestly though? Canadians are the least of your worries.
Sync versus Dropbox: which is better?
I'm probably going to dedicate a full article to this question soon, but for now all I can say is that it depends on your personal needs. If privacy and security is your primary concern, then it's sync.com all the way. However, that's not to say that Dropbox isn't bad. It's relatively safe, and it's arguably the most trusted name in online in storage cloud services right now. Why not use both? I do.
The bottom line
Writing a sync.com review is something that I've been wanting to do for a long time. Especially since I'm starting to talk more openly about my monthly income and all the tools that I use to help me grow those numbers.
Sync has been a major player in how I operate my business on a day-to-day basis, and as long as things continue the way they are, I'll be a user for the long-haul.