2021 was a pretty good year for me (business wise). I finally started making decent money toward the end of the year, and I feel like I'm on track to meet (maybe exceed) the money I used to make at my cushy corporate job. Progress feels good!
My current brands
Although I've got an entire portfolio of websites (with associated YouTube channels), I spent 95% of my time on just 3 of them in 2021.
One is my primary project, and the other 2 are passion projects that only get attention when I'm feeling burned out and need a change of pace. Which is more often than I care to admit…
1. Travel brand
This is my main project, and it's what generates the most income. It consists of two main components: the website, and the YouTube channel.
Up until November, the YouTube channel was earning a majority of the income (with display ads). Things started to balance out in late November when I finally decided to put display ads on the website as well.
I've been dreading putting ads on my website (it looks terrible), but since I'm running a business and not a charity, it had to be done.
Website traffic increased 270% in 2021 compared to 2020. This massive increase was no doubt fueled by the easing of the pandemic (and everyone starting to travel again).
I averaged 1 new post a week for the entire year (I write everything myself – no outsourcing).
YouTube views decreased by 28%. I published 19 new videos in 2021, which was down from 30 in 2020.
 Interestingly enough, YouTube ad revenue was 26% higher than 2020 despite posting less content.
2. Illustration and design brand
This is one of two passion projects that I have. It consists of a website, an e-commerce store, and a YouTube channel. I basically create (and sell) illustrations and illustration templates. I don't earn much money doing this, but it satisfies my creative itch.
I spent most of 2021 cleaning up (and deleting) old content on the website. Much of that content was written before 2015, and it was terrible "dear diary" kind of drivel. It had to go.
In 2021, website traffic increased 28% over 2020. I published 11 new posts and created 11 new illustrations.
YouTube views increased 328%. It's a small channel (it only averaged 50 views a day in 2021), but I'm happy to see growth. Unfortunately, I was only able to publish 9 new videos. I was hoping to do at least 1 per month.
I also created two new digital courses this year (something I've always wanted to do).
Earnings for my illustration and design brand as a whole was up 20% from 2020. Most of this growth was attributed to spending more time creating special offers (and sending them out via email) to existing customers. I need to do more of that in 2022…
3. Automotive brand
This is my other passion project. Just like my travel brand, it consists of two components: the website and the YouTube channel.
Of all my projects, my automotive brand is the one I'm actually the most passionate about. Ironically enough, it was also the brand I struggled creating content for during most of the year. I just didn't have enough time to write all the content I had planned on writing, so I outsourced some of it. I wish I hadn't, because a lot (ok, nearly all) of it sucked.
I published 37 new articles this year (about 75% of it was outsourced), and website traffic was up 50% from 2020. This website is currently only monetized with affiliate links, but my goal is to increase traffic in order to get it on a premium ad network in 2022.
The YouTube channel for this brand was neglected badly in 2021. I only managed to publish 5 videos, but total views remained steady at around 375 a day. Earnings (from display ads) remained steady as well.
The best things that happened in 2021
2021 was a pivotal year for me. It started out a bit slow, but it got more exciting as the year went on.
1. I was able to travel again!
I think we can all agree that the pandemic was a mother****** in ways we couldn't have possibly even imagined. It completely destroyed my travel blog in 2020, and it left me with a feeling of dejection that I hadn't felt since the last time I was dumped by a girl I really liked.
Travel nearly fully recovered by the summer, so it was fun (and a relief) to get back on an airplane again and start creating travel content.
2. I got serious about email marketing (kind of / sort of)
Each of my brands (except for my car blog) has an associated email list. In the second half of the year, I decided to be more consistent about mailing my lists on a regular basis – just to keep them in the loop about what's been going on.
In November, I promoted my first ever "Cyber Monday" sale to my list for my illustration and design brand (I basically offered a 50% off discount on all my products). It was a decent success. And I kicked myself for not taking email marketing more seriously in the past.
3. I made the decision to utilize display ads
As I mentioned above, I had been hesitant (for years) to put display ads on my travel website. That website is my baby, and I've poured thousands of hours into it since launching it in 2012.
Monetizing it was always the goal, but I never really knew how I was going to do it. Finally, in November, I decided to join an ad network (for now) – just to see what would happen.
What happened was that I realized that I was doing myself a huge disservice by not monetizing that website earlier. I may end up turning off the ads completely someday (they make my site look cheap and disgusting), but for now, it's helping to pay the bills.
4. I realized that digital courses are a great brand building tool
Creating two digital courses for my design and illustration brand in 2021 was hard. From all the recordings, the editing, and then the marketing, it was a total grind.
However, my audience (as small as it may be) really appreciated the effort. I've been able to get to know them better by converting some of them to students, and on top of that, I realized that I enjoy teaching quite a bit.
5. I finally invested in high-quality office furniture
Up until January 2021, every desk I've ever had at home had been from IKEA. I always planned on stepping up to something more robust (and functional) someday, but by January, I had enough. I decided to splurge $800 on a motorized standing desk from UPLIFT Desk, and I'm kicking myself for not doing it sooner.
Not only does it look great, being able to switch from sitting to standing multiple times a day at the push of a button has been a lifesaver for my back.
The worst things that happened in 2021
Despite the success I had growing my primary brands, not everything went to plan.
1. I realized that I suck at affiliate marketing
No matter what I do, I just can't seem to crack the affiliate marketing nut. I spent a lot of time adding affiliate links to existing content in 2021. I even wrote a lot of all new content specifically written to promote affiliate offers. I must be a sucky salesman, because I was never able to grow my earnings.
I averaged $460/mo in affiliate income per month – which is exactly what I was making last year, and far below the $1500 I was hoping to be at by year's end.
2. I started spreading myself too thin
I totally envy the people who can focus on just one thing and put all their time and energy into it. I'm not wired like that, and it's why I have so many brands.
Even though I produced a lot of content every month (blog posts and videos), it never felt like I was doing enough. Creating a piece of content for one brand left me feeling like I was neglecting my others. It's a horrible feeling of unsatisfaction.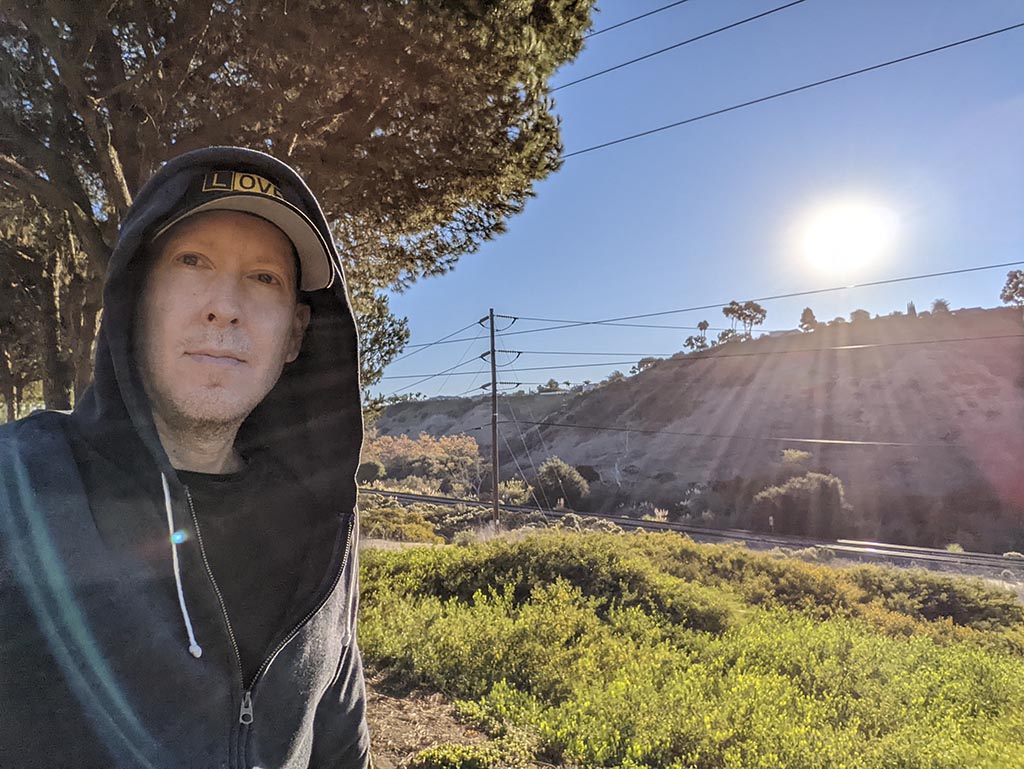 3. I admitted that just can't do social media
I have social media accounts for all my brands (but as an introverted entrepreneur, I probably shouldn't). As much as I tried to post content regularly, it always felt like a waste of time.
I know that the only way to grow on social media is to engage others and participate in conversations, but…I ain't got time for that. I'd rather be creating long form content instead.
What's the plan for 2022?
My main goal for 2022 is diversification. Most of my income is coming from ad revenue (websites and YouTube channels), and quite frankly, I'm uncomfortable with that. I don't ever want to be in a situation where things get scary if I lose one source of income.
I want to be earning $1,000/mo in affiliate income (across all brands) by the end of the year
I'll do this by going through each website (one at a time) and optimize optimize optimize!
I'm even going to do it for smaller sites – there's a ton I can do to better monetize what I already have.
How I plan to break up my time:
My primary focus will be the travel blog. I will continue to write 1 post a week and publish at least 2 videos a month.
My secondary focus (at least for the first half of the year) will be to create enough content that will generate the traffic required to get my car blog qualified for a premium ad network. I will outsource some of this writing.
Car and illustration videos (and illustrations) will be sprinkled in whenever I need a break from content writing.
And when I'm totally sick of all the above, I'll tinker with some of my smaller websites / YouTube channels that hardly get any traffic.
Be sure to read my 2022 annual business review to see how I did…